The 1st annual Texas Swordfish Seminar was a HUGE success with an attendance of over 500 participants and raised over $80,000.00 for the Everyday Heroes organization! SO WE DECIDED TO DO IT AGAIN!!!!! This year will be Bigger and Better, with fun for the whole family. The Booby Trap Fishing Team will be there to provide information on everything you need to GET TIGHT SUCKA on daytime and nighttime Swordfishing along with other billfish species.
Special Guests include:
RJ Boyle from South Florida will be discussing more Swordfish topics
Capt Bill Platt and Team Papotanic will be there to cover the Wahoo and Kingfish bite
Grant Lutz from the Justified will explain everything you ever wanted to know about Tilefish
Don't miss the Get Tight Lil Suckas fishing tournament starting at 10 am (all tackle furnished)
2 divisions (9 and under / over 10yr) trophies for 1st-3rd place both divisions, all participants win something.
Help us Count How many LIL SUCKAS will be Fishing  so that ALL the kids can enjoy this event.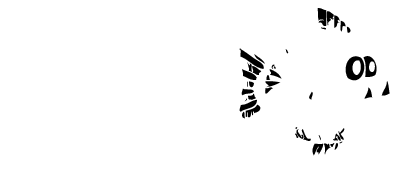 The Live Auction and Raffle will be "OFF THE HOOK" we have received a ton of great items for both. There will be plenty of door prizes as well.. including the Grand Prize (must be 18 years old to participate for the trip)- a trip for one lucky person to join the Booby Trap Fishing Team on a Swordfishing Adventure!!!!
Adult Ticket $20.00
includes Admission to the Seminar, Live Entertainment, Door Prizes, lots of good food (Shrimp/BBQ while it lasts)
FUN FOR THE WHOLE FAMILY!!
Youth Ticket $5.00 (17 & under)
includes Admission to the Seminar, Live Entertainment, Door prizes (excluding Booby Trap trip) Food, Get Tight Lil Suckas fishing tournament
Buy Tickets at the Gate on March 24, 2012.  Pre-Sale Tickets Coming Soon.
TO BECOME A SPONSOR…
To Donate Auction Items, Become a Vendor or  Become a Cash Sponsor Call 281.344.9083 (Ask for Brett) or Email us with your contact information with phone and email address to: info@boobytrapfishingteam.com
HURRY AND RESERVE YOUR ROOM NOW BEFORE  THEY RUN OUT!
HOTEL ROOM ACCOMMODATIONS LISTED BELOW
Motel 6 Freeport
Hwy 332/288 at Main Street
Clute, TX, 77531
979-265-4764
Book Room on Website
Best Western Inn Clute
900 W Highway 332
Clute, TX 77531
979-388-0055
Book Room on Website
Quality Inn
809 Hwy 332 West
Clute, TX, US, 77531
979-265-5252
Book Room on Website 
Days Inn Clute
805 Texas 332
Clute, TX 7753
979-265-3301
Book Room on Website 
Parker Motel
560 Brazosport Boulevard N.
Clute, TX 77531
979-265-2561 ‎
Pam Motel
601 Brazosport Boulevard N.
Clute, TX 77531
979-265-1435 ‎
Clute Visitors Bureau
108 E. Main
Clute, TX 77531
888-462-5883
More About Clute, TX