Family owned and operated, the American Fishing Tackle Company (AFTCO) represents unparalleled quality, performance, and reliability when it counts most. Worn across the globe, AFTCO fishing clothing is designed to handle the harshest elements. Whether you're an elite professional bass angler looking to stay dry in a late fall downpour or an offshore weekend warrior seeking protection from the sun's harmful UV rays, AFTCO keeps you fishing comfortably. AFTCO products are field tested at our Southern California headquarters where many of our core saltwater fishing tackle items are still proudly handcrafted and manufactured in our U.S.-based machine shop.
Click Here to Shop for Your Aftco Gear
Makaira Pulling lures are made from the highest quality materials possible to meet the demands of the serious marlin fisherman. The lures are hand-poured, hand-finished and hand-polished in Baton Rouge, Louisiana. Makaira Pulling Lures come in a variety of styles and sizes, ranging from large to small slants that dart and swim to scoop-nose and Yap-style pushers that run straight and true. The clear-resin heads feature colored reflective-tape inserts and large moving eyes. The company skirts the lures with either Mold Craft or Ocean Lure Concepts material in a wide variety of colors.
All lures are available with or without the suggested hook rigs.
For more information click here! 
From small repairs to complete roof replacements, Holden Roofing has stood for quality workmanship for over 50 years.

Surfside Marina is the undisputed leader in high-end, Texas coastal  boat storage. Known far and wide as the home of Texas Sport Fishing, Surfside Marina is home to more high performance center console fisherman than anywhere on the Texas Coast.
So much more than a marina, Surfside Marina offers amenities and service more in line with a full service resort. From clean showers and the areas only fully stocked ships store complete with Yamaha parts to abundant storage lockers and plentiful boat trailer parking, Surfside was designed with today's experienced fisherman in mind. Where else can you find 24 hour fuel, ice and bait service? Or extended operating hours during season?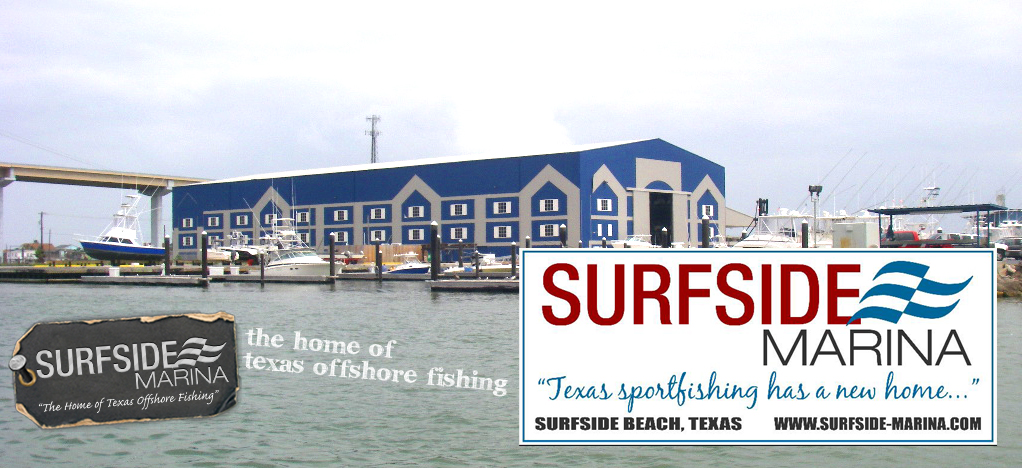 THE PINNACLE in WORKMANSHIP, PERFORMANCE, and RELIABILITY

Every WT Custom Roller Guides frame is precision machined out of solid aluminum bar. There are no welds, seams, bends, sharp edges or sheet metal used in our roller frames…our competition can't say that. WT Custom Roller Guides have been tested, without failure, on a variety of big game fish under the most grueling conditions.

Have the finest tournament quality bait delivered right to your door!
Swordfishing Gear – Swordfishing Bait and Riggs
Click Here to Get Your Bait Now

Featured in Marlin Magazine Art Gallery Issue, artist Dan Matthews makes 'One Of A Kind' pieces of fine art on swordfish bills. Make sure you checkout his page for an extraordinary view of his artwork
                                                         Click Here to Get Your Bill Painted or Buy One of Dan's Bills
Lindgren Pitman has been manufacturing electric fishing reels for over 30 years.
Our revolutionary new S1200 Electric Reel combines speed and strength to bring up any fish.
Click Here to Get Your LP Reel
Since 2004, we have provided the highest quality online satellite fishing charts services on the market today – that is why the very best fishermen in the world rely on our product!
Click Here to Subscribe to Real Time Navigator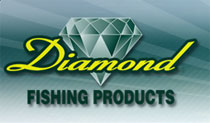 DIAMOND Fishing Products is dedicated to providing anglers/fishermen with the highest quality materials engineered to exceed the demands of fishing. We understand that each fish is a "once in a lifetime" event and requires equipment every angler can trust.
Click Here to Visit Website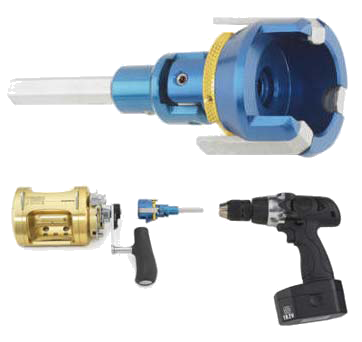 THE 'REEL CRANKIE' LINE WINDING TOOL
Engineering: The tool body is made from aircraft quality 6061 billet (block) aluminum. Internal hardware is made of a durable corrosion-resistant 303 stainless steel for salt and fresh water use. Our Reel Crankie is designed to be attached directly to the existing reel handle mechanism. You simply slide it on and rotate the gold-knurled-ring to lock onto reel. Quick on and off. Click Here to Buy Your "Reel Crankie"