The Booby Trap Fishing Team

Excellent Swordfish Bait  – The Lancet Fish
Here is a really cool deep water fish the Booby Trap Fishing Team caught on their latest trip . This is a Lancet Fish and they make very good swordfish bait. The Lancet fish at one time as a rare catch and becoming a regular swordfish bait on the Booby Traps daytime swordfishing trips. They average around 18″-24″ long and have a mouth full of sharp razor like teeth.
Fishing The Gulf of Mexico with Booby Trap Fishing Team Swordfish, Marlin, Tuna and more
Daytime swordfishing the Gulf of Mexico, Blue Marlin, Swordfishing, Tilefishing, Sailfish, Wahoo fishing, catching Yellowfin tuna, jigging Blackfin Tuna, deep water fish ,Lancet Fish, Barrel fish. Smallest wahoo, Sportfishing the gulf of mexico with Booby Trap Fishing Team and Texas Swordfish Seminar Sponsors. Deep Dropping the gulf. Catching Blue Marlin Video Catching mahi mahi- Dorado in the Gulf of Mexico, Bait Masters of south Florida swordfish squid.
Watch This Video of the Trip!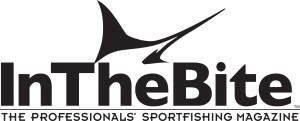 Daytime Swordfishing Videos
Message from server: Gone. Check in YouTube if the id
broadonrod
belongs to a user. To locate the id of your user check the
FAQ
of the plugin.